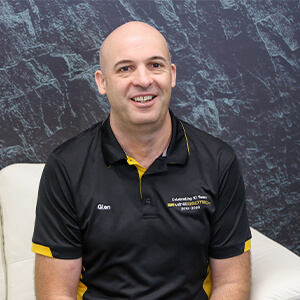 GDip (Mining)
Dip (Engineering & Mine Surveying)
Authorised Mine Surveyor Grade 1 WA (#1185)
Glen obtained a Diploma of Mine and Engineering Surveying in 1996. He then worked as a surveyor for the next 11 years focusing on Mine Surveying roles and obtained WA Grade 1 Authorisation as Mine Surveyor in 1998. Leveraging off his mine surveying experience, Glen transitioned into Mine Engineering completing a Graduate Diploma in Mining from Federation University.
He has held various mine engineering roles in both underground and surface mining, including consulting, operations and contractor experience. He has experience working with a variety of commodities including gold, base metals, coal, bauxite and mineral sands.
As part of the MGT team Glen is committed to project evaluation through sustained value delivery. Each project focuses on safe, financially profitable, technically appropriate and environmentally and socially responsible extraction. Advances in innovation and technology are utilised as opportunities to increase levels of efficiency, reduce costs, improve safety and further mitigate environmental impacts to create value for our clients.
Glen has the technical knowledge base to:
Conduct operational short to medium term mine planning for surface and underground projects
Conduct underground designs and scheduling options for Scoping to Feasibility Studies
Conducting open pit designs and scheduling options to meet COG criteria, blend and customer requirements
Tender preparation for surface mining and earthworks projects
Evaluate and implement improvement initiatives and reviews including business case development and data analysis
Assess environmental social governance risks and opportunities as a critical component of the project
Undertake project financial evaluation to determine project constraints and drivers to derive shareholder value
Software competency includes Datamine, Surpac, Mine 2-4D, 5D Planner, Deswik CAD, Deswik Scheduler, Minex, Minesight, and Microsoft Office Applications.