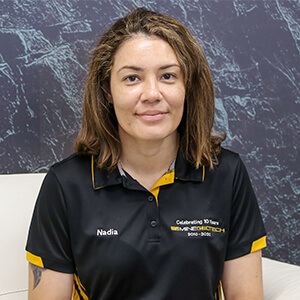 BSc (Geology)
MAusIMM
Nadia has over 7 years of experience in the mining industry having worked in Geotechnical roles in Papua New Guinea and in Australia.
Her Geotechnical experience has been primarily site based as an operational Geotechnical Engineer in both open pit and UG mine settings.
Her experience includes:
Geotechnical mapping and core logging.
Geotechnical stope & slope stability assessments and reconciliations.
Long term and short term stope and mine design assessments.
Numerical modelling in Map3D and RocScience suite. Also proficient in Deswik and Datamine.
QAQC of UG ground support performance.
Implementation of GCMP, standard operating procedures and work instructions.
Geotechnical Instrumentation, installation, monitoring and reporting.
Develop and conduct ground awareness training programs.