Geotechnical and geological core logging
Physical Logging
MineGeoTech provides experienced engineering geologists and geologist to undertake geological and/or geotechnical logging of core. This can be provided as part of your team, as a component of an economic study, or training to develop your staffs' core competencies.
Geo-Physical Logging
Acoustic Televiewer and Optical Televiewer (ATV / OTV) surveys is the future of core logging. Rapid and accurate structural orientation even in vertical holes for the determination of joint sets to be used in stability analysis. MineGeoTech is experienced in the assessment and interpretation of geophysical data for the purpose of geotechnical assessments.
MineGeoTech has close working relationships with a number of geophysical acquisition providers. We can provide a detailed quote, depending on site requirements and circumstances.
ATV works by taking an oriented acoustic image of the borehole wall by transmitting ultrasound pulses from a rotating sensor. It records the amplitude and travel time of the signals reflected at the interface between bore hole fluid and formation (borehole wall). OTV uses optics to capture visual data.
The assessment process is targeted for geotechnically significant structures and uses the geophysical data in combination with geotechnical logs and core photos to assess the structural setting.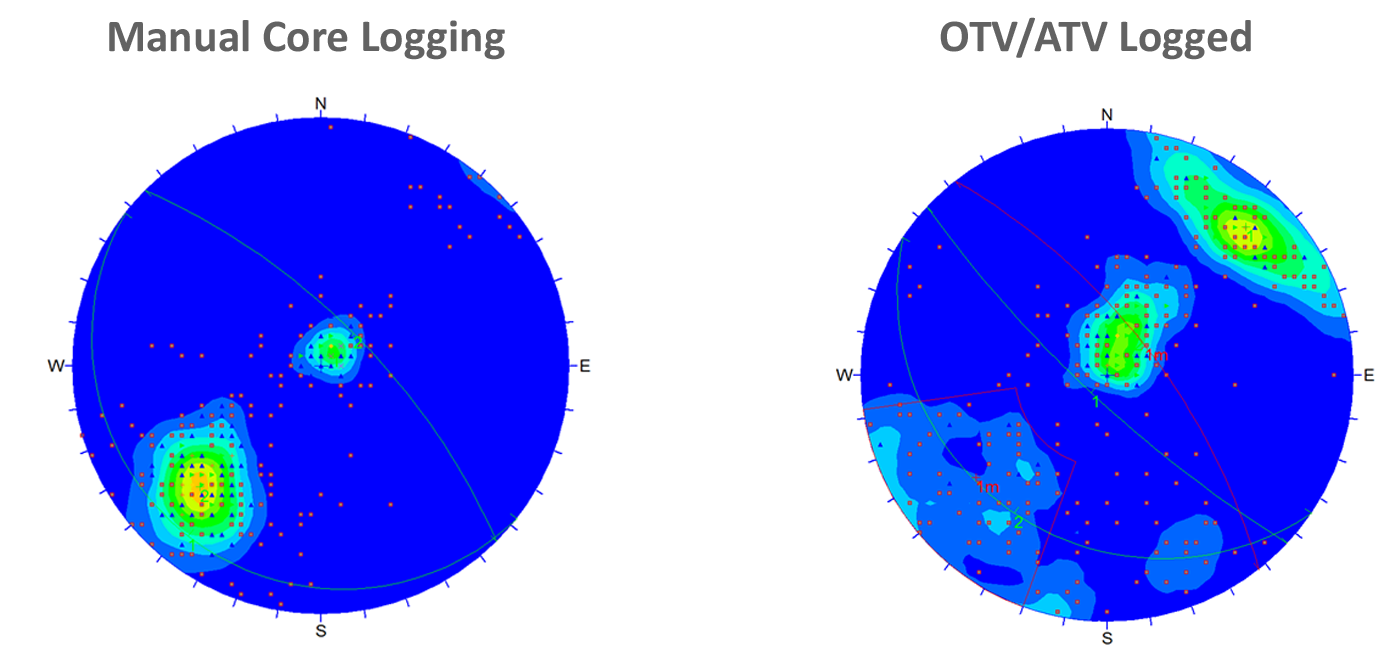 The advantages are:
Can be used in broken ground
Can be used in either percussion and diamond holes
Lithological characteristics

Breakout analysis and stress field orientation in deep holes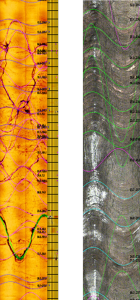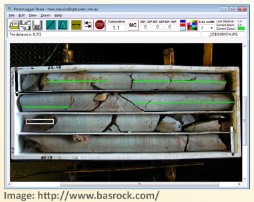 Photocore Logging
While it is always recommended to undertake geotechnical logging of whole core at the time of drilling, photo logging of historical core can be undertaken for surface and underground diamond holes that were not previously logged.
MineGeoTech provides RQD and Fracture Frequency spreadsheets on a per metre or rock mass domain basis formatted for importing to client database.
 Get in touch to see how our services can benefit you.