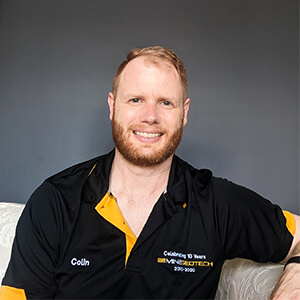 BEng (Mining) (Hons)
Colin graduated from the Western Australian School of Mines in 2011 with an honours degree in Mining Engineering. He has more than 10 years experience in the mining industry having worked a range of roles from exploration and drilling to engineering in Australia, Canada, West Africa, Egypt, Mexico and Papua New Guinea.
His geotechnical experience is from a combination of site-based and project-based work. He has worked as an operational geotechnical engineer in the mid-west region of Western Australia and in various position-coverage roles across the state. For the past 2 years, Colin had been working in MineGeoTech's projects group while working remotely from the UK. He has recently returned to Australia where he continues in the projects group while studying for his Masters in Mine Geotechnical Engineering at UNSW. The majority of his geotechnical work has focused on underground operations including narrow vein open stoping, volcanogenic massive sulphides and sedex deposits.
Colin's recent experience covers geotechnical reviews and audits in underground stoping operations. Other work has included reviewing geotechnical documentation, assessing ground conditions, performing dilution modelling from drillhole data and 3D modelling of stoping activities with RocScience RS3.