Karen Reed
Accounts and Site Administrator
What is your role, and how long have you been at MGT?
I'm the Accounts Administrator and currently the Site Administrator and have been here at MGT for four and a half years. 
What sparked your interest in this field?
I've worked in this field since my early 20's. One of my first jobs was filling in for someone in an admin office at a shop and I thought it was interesting, easy and better than standing on my feet all day. I was always good at maths at school and liked solving problems so decided to study accounting at TAFE. I found work in the mining industry, which was much more challenging, varied and with bigger problems to solve. I continued onto university to complete my accounting degree and have worked for mining companies ever since.  
I find the work challenging, satisfying, and most of all, I love to help people sort out problems to make lives easier. 
What is a quote that has stuck with you?
"The days are long, but the years are short." 
What advice would you give to others aspiring to enter the mining sector?
Study and work hard early in life, to set yourself up to reap the rewards later. Keep up with technology!
Who in your team would you like to give a shout-out to?
Ian – for being my sounding board and second opinion when I'm not sure of something. And for his attention to the finest of details.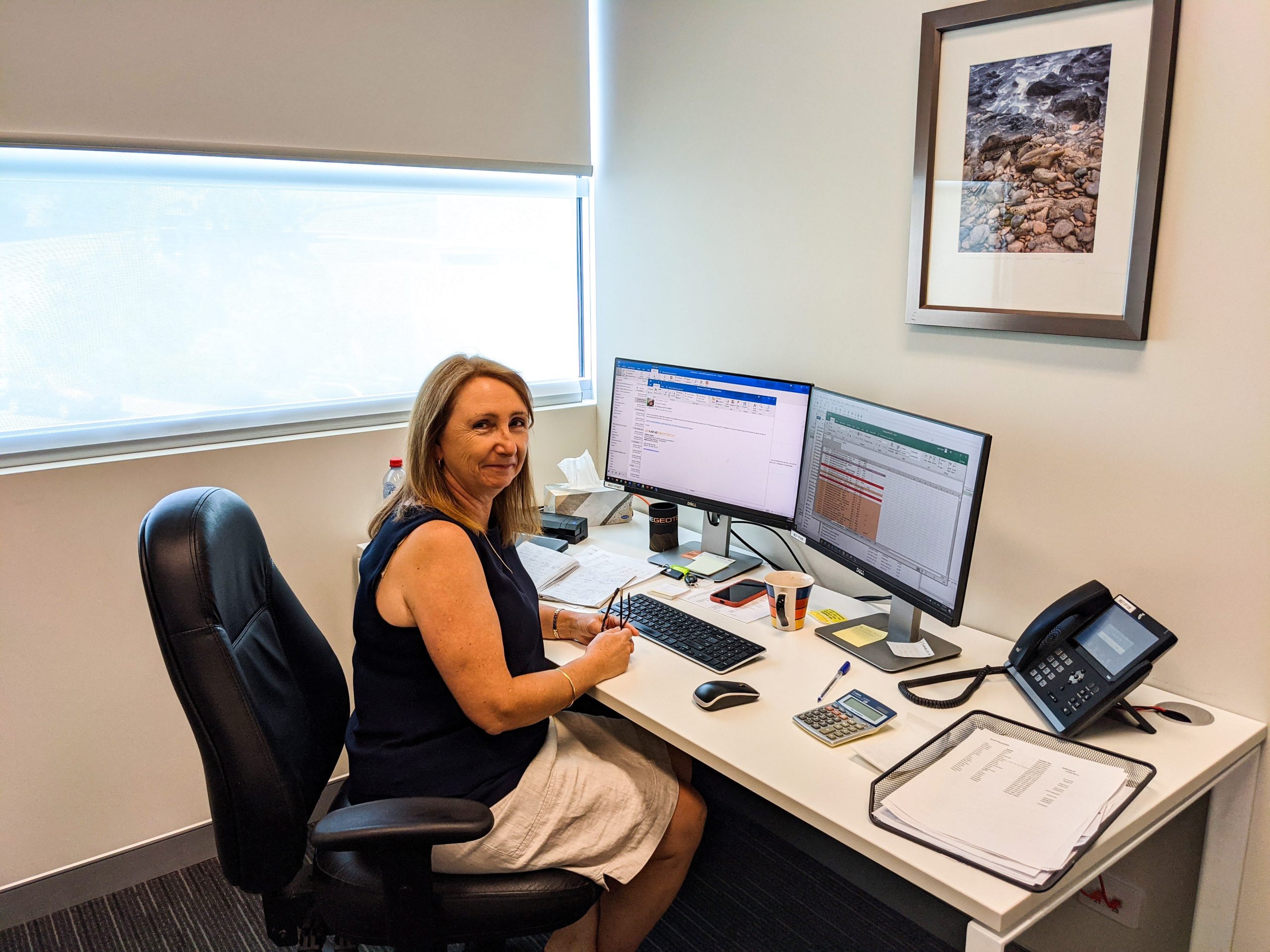 Karen in her natural habitat