The UQ Young Achievers Program was launched in 2009 to assist students from low-income backgrounds to access tertiary education. The students are from state schools, and often rural Queensland, where they will be the first in their family to attend tertiary education. So far over 370 Young Achievers have been welcomed to the program.
MineGeoTech's sponsorship of the University of Queensland (UQ) was further extended in 2018, with the MineGeoTech Scholarship within the Aspire Scholarship Initiative. The MineGeoTech Scholarship provides commencing students who have experienced financial hardship with financial support to assist them with their transition to tertiary study and is for students in engineering, science, technology and mathematics disciplines from remote and very remote areas.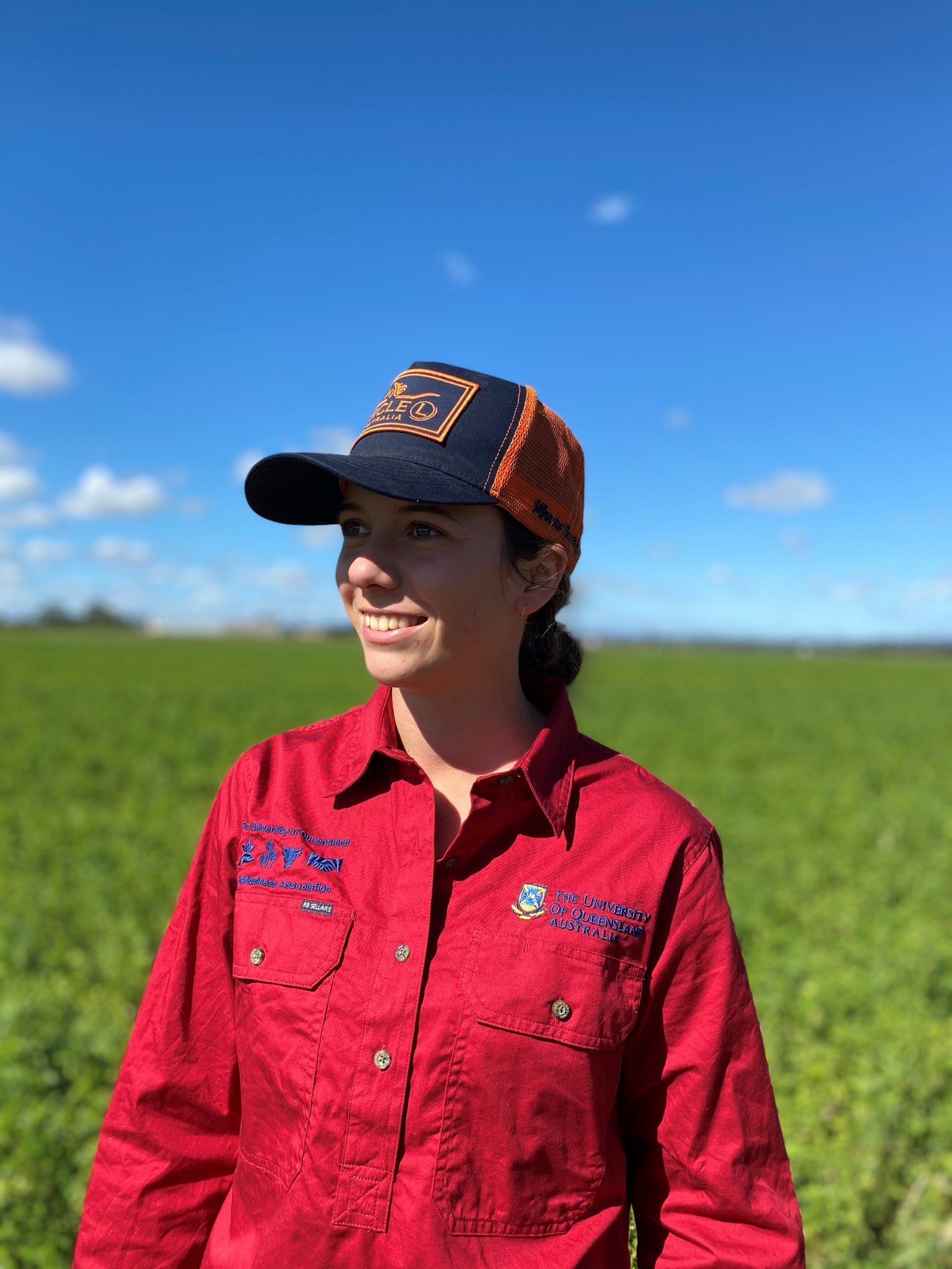 I chose UQ because of the ability to study at their Gatton campus which allowed me to remain regionally located;
this is where I feel at home.
We are happy to see scholarship recipients doing well and thriving in their STEM field, helping to shape the world for the current and future generations. One such recipient is Jessie Tattam, who is in the 3rd year of her Bachelor of Agribusiness and Agricultural Science degree.
We reached out to see how she is enjoying the university lifestyle, how this scholarship has shaped her educational pathway, and what she's looking forward to after graduation.
Tell us about yourself, where you grew up, and your family.
I grew up on the family cattle and sheep farm in Bungunya, where everyone is involved in running the farm, including my older brother and me. Our home in Bungunya is located between Goondiwindi and St George in far western Queensland near the NSW border. It's quite a remote town, with the nearest
supermarket being 100kms away. Growing up in such a remote town, I was homeschooled for most of my primary school years. I then attended Goondiwindi High School and went on to complete years 11 and 12 at a boarding school in Dalby.
What inspired you to pursue higher education and go into this specific STEM field of study, agribusiness and agriculture?
Someone who encouraged me to think about going to university was my years 11 and 12 Agricultural Science teacher. Agricultural Science had always been my favourite subject at school in which I excelled. So, when it came to picking a major, I initially enrolled in Equine Science but then decided to change programs.
Aspire Scholarship Spotlight Case Study
Read more about her journey in our Aspire Scholarship Spotlight Case Study below: